The 48 Hour Window
Josh Marshall
As we watch the Cheney drama unfold, one of the things I keep going back to is that there was a brief period, as little as 48 hours, after the insurrection in which Trump's hold on the GOP was significantly shaken. When the Senate reconvened the evening of January 6th Sen. Lindsey Graham gave a floor speech in which he basically repudiated Trump. "Trump and I, we've had a hell of a journey. I hate it to end this way. Oh my God, I hate it. From my point of view, he's been a consequential president, but today, first thing you'll see. All I can say is a count me out. Enough is enough."
Within a few days, Graham was back to being an abject loyalist, even flying with the President as he tried to fight back or change the story in the aftermath of the violence.
Read More
| Prime
Arizona's Republican governor recently authorized round-the-clock law-enforcement protection for Democratic Secretary of State Katie Hobbs after she received a wave of death threats.
Read More
| News
A New Hampshire town of just 16,000 residents has become the focal point of MAGA-world fantasies positing that a reversal of President Trump's 2020 defeat is just around the corner. Their hopes are pinned to an audit beginning on Tuesday that is looking at a discrepancy that arose in the recount of a state representative race in Windham.
Read More
| Weekly Primers
With the Texas House approving an election overhaul bill last week, the Republican-controlled legislature is entering the final stage of its push to impose new voter restrictions while giving partisan poll watchers more power at election sites.
Read More
| News
As Virginia approached the peak of its COVID surge last January, Robyn Sweet was sick with the disease and caring for a patient who was dying from it.
Then she heard the news: her father had been arrested for invading the Capitol on Jan. 6.
Read More
Top essays this week in tpm Cafe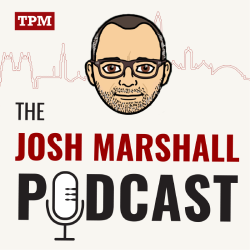 Ep. 171: Never Break The Cheney
Josh and Kate discuss the current intra-GOP warfare, former President Trump's new blog and the debate around mask-wearing....
MEMBER EXCLUSIVES
PRIMEWIRE